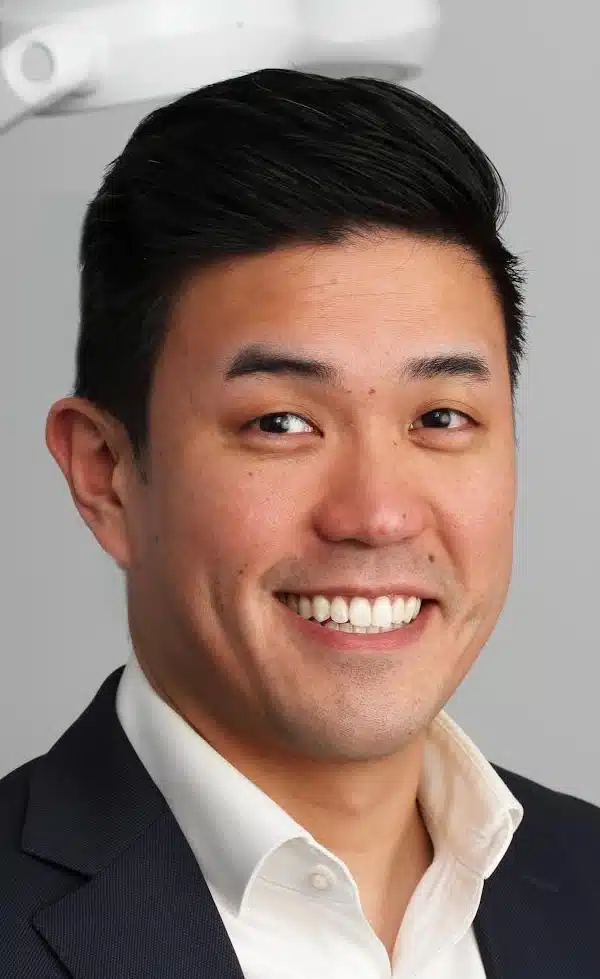 Dr Paul Lam
Orthodontist at Family Orthodontics
Specialist Orthodontist, DClinDent (Ortho)(Uni.Melb), DMD (Uni.Sydney), B.Pharm (Uni.Sydney), AOB Cert, MRACDS (Ortho)
Dr Paul Lam graduated from the University of Sydney with a Doctor of Dental Medicine (DMD) before undertaking further training at the University of Melbourne, completing his specialist degree of Doctor of Clinical Dentistry in Orthodontics in 2022. He has over nine years of experience within the dental industry, working in both private and public dental settings as well as both metropolitan and rural locations.
Paul was born and raised in South Western Sydney, attending Hurlstone Agricultural High School. Both his parents live and work in the area. In a wonderful stroke of fate, as a young student, Paul came to Family Orthodontics Liverpool for clinical placement. During that time Dr Tim Mew Sum encouraged him to study dentistry and orthodontics. His experience at Family Orthodontics Liverpool was excellent and Paul always kept this advice in the back of his mind. So it could be said that his coming to work at Family Orthodontics Liverpool is coming full circle!
Paul is passionate about orthodontics and loves to help create beautiful new smiles for his patients. He has a wonderful way with patients and strives to provide a personalised approach to ensure that every patient feels heard, welcome and comfortable during their treatment.
After enjoying his time in Melbourne, Paul is excited to enjoy his profession and is thrilled to be a part of the Family Orthodontics team. Outside of work, Paul enjoys spending time with his family including his wife and two children, as well his Japanese Akita dog, Togo. He also enjoys running, going to the gym, traveling and movies.
Dr Paul's interests and fields include:
Traditional braces
Early intervention treatment
Orthognathic Surgery
Dr Paul's is a member of the following professional bodies:
Member of the Australian Society of Orthodontics
Member of the Royal Australasian College of Dental Surgeons (Orthodontics)
Member of the Australian Dental Association
Back to team